HAS YOUR TEAM GOT WHAT IT TAKES?
It is often said the strength of one person is nothing compared to the power of a team. This is why every UK Challenge event is designed with team-oriented obstacles that turn competitors into colleagues, and colleagues into friends.
Every stage will test the core skills you have spent your careers and lives perfecting; fitness is not enough, you will need patience, strategy, humility, leadership, intelligence, compassion but most of all teamwork.
A Lifetime of Skills In Three Days
So whether you're jointly solving a set of anagrams and riddles, attempting to cross a lake with your canoe or conquering a mountain one team member at a time, be prepared to leave the phones at home, forget the 9 to 5 and learn more about yourself and your colleagues in 3 days, than an entire career in the boardroom could ever teach you.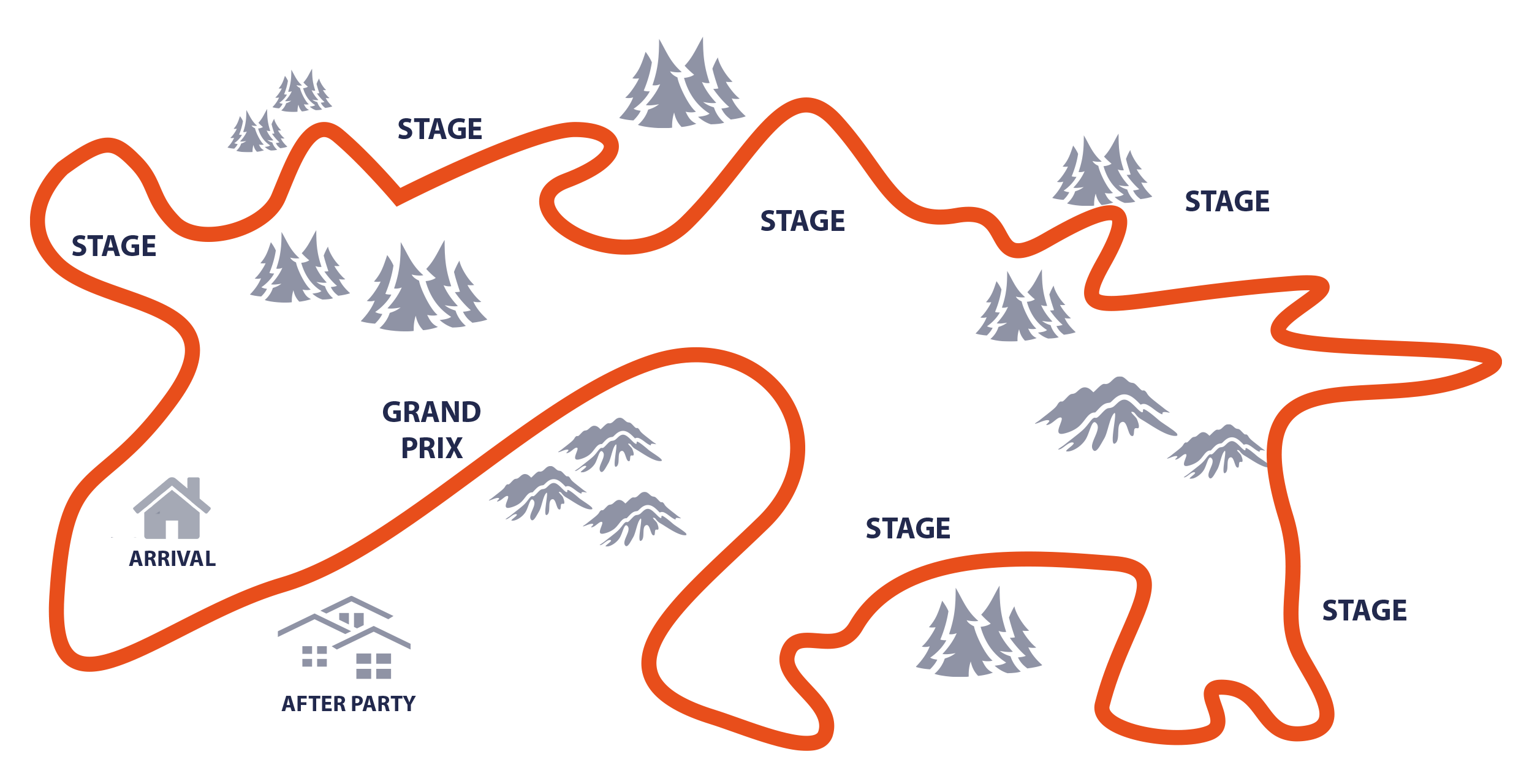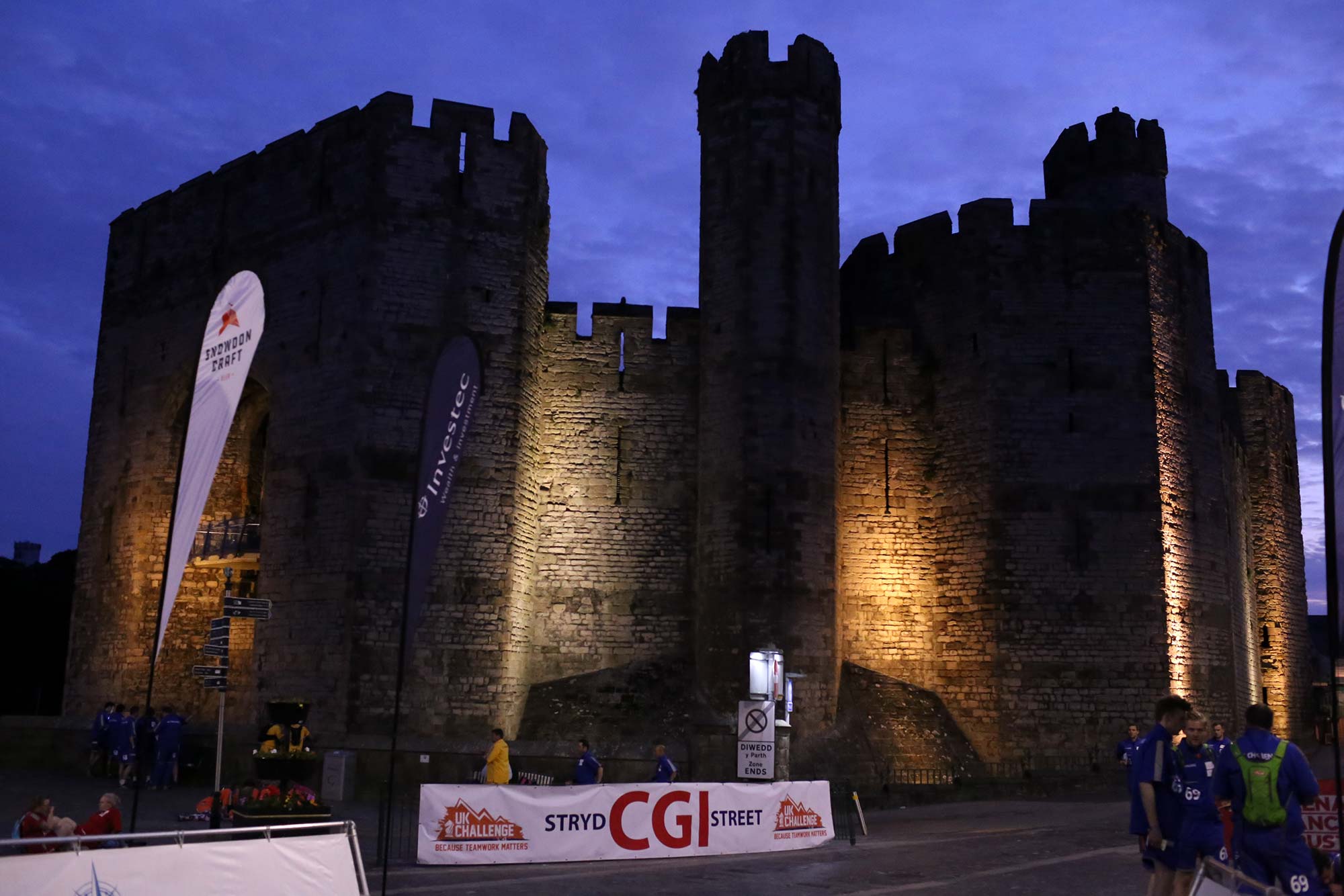 Teams are warmly welcomed to the UK Challenge registration, running suits and essential event equipment are distributed, and competitors are briefed and readied for a weekend of adventure…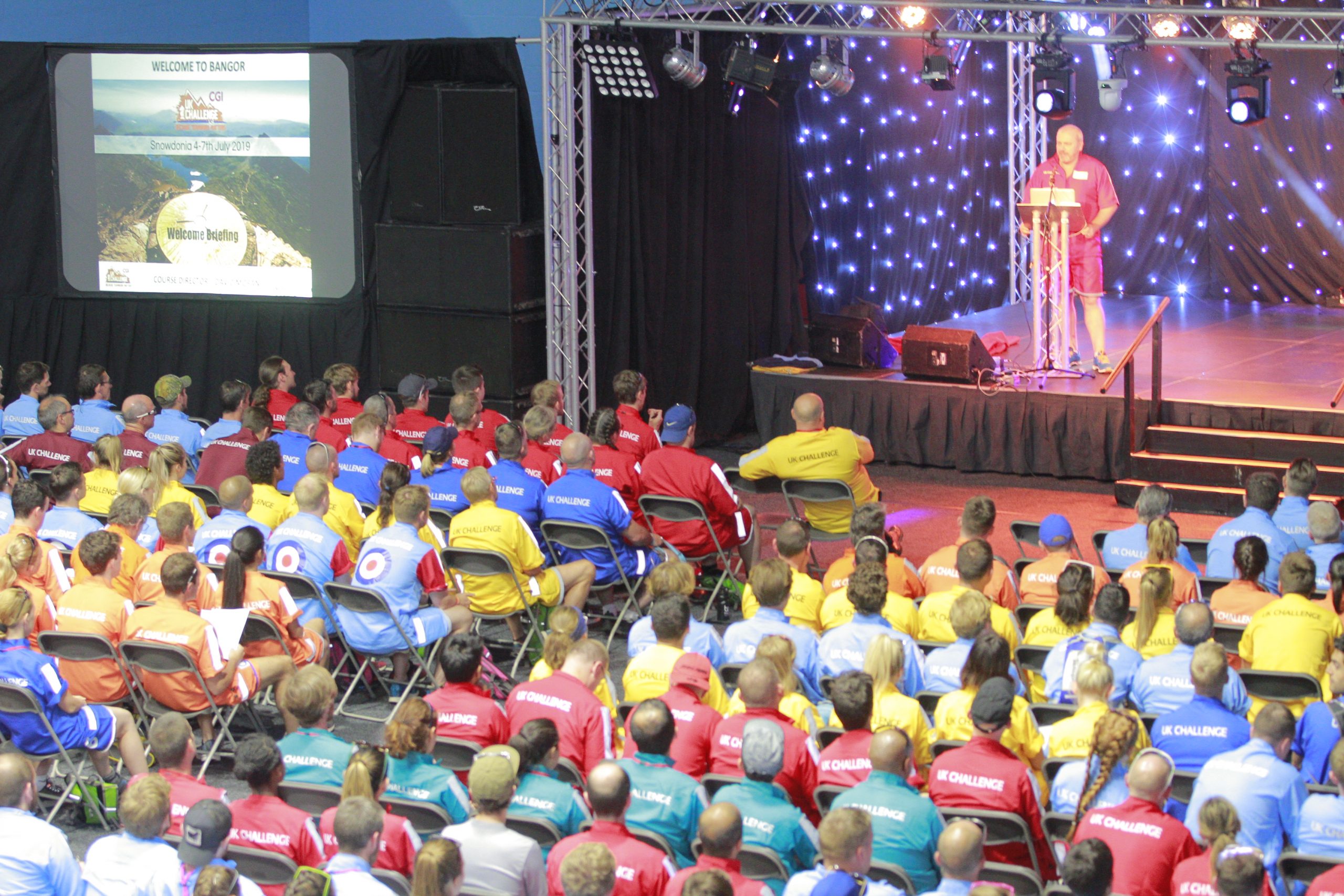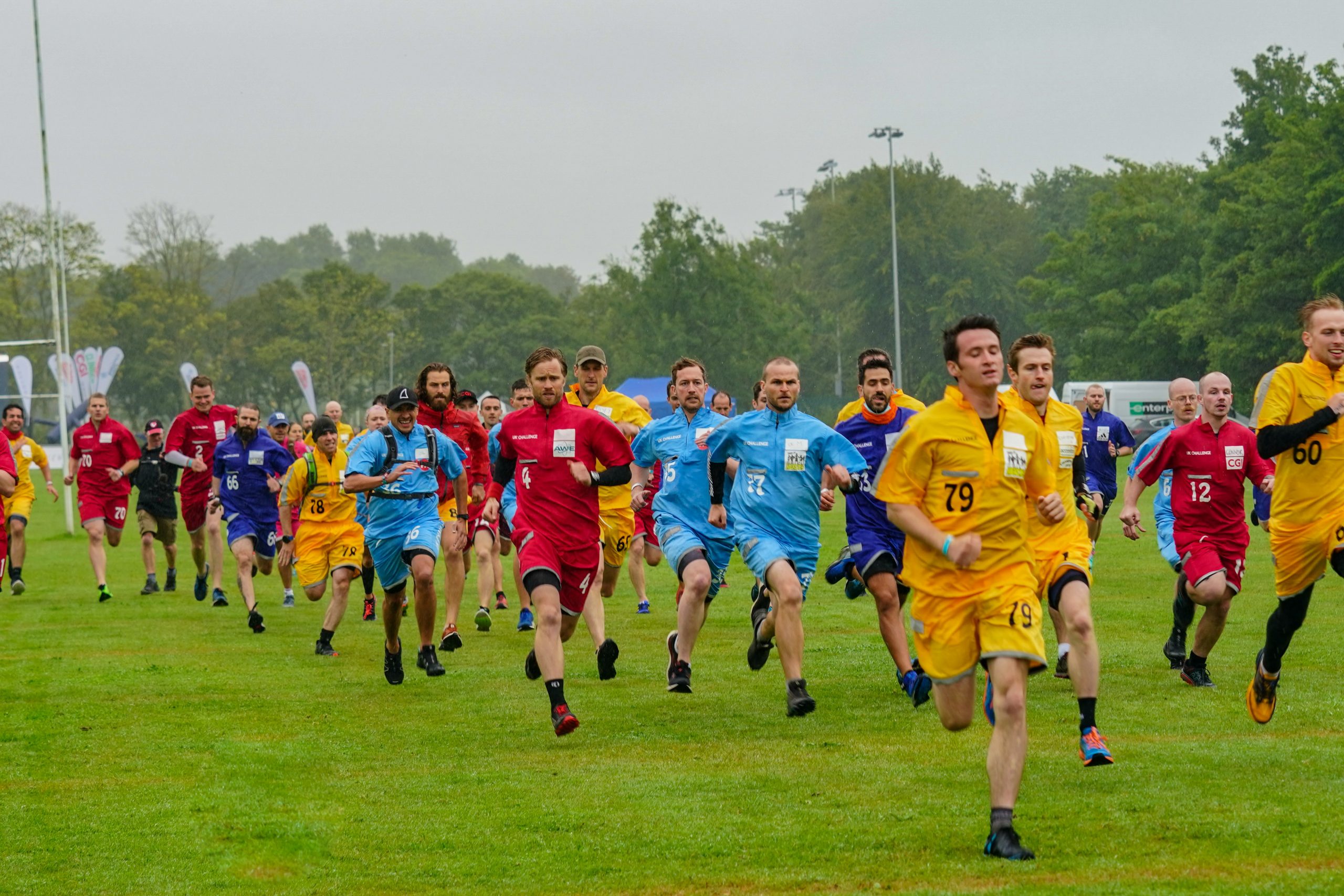 Traditionally the first stage has a huge emphasis on strategy. Teams begin to plot and plan how to attack the days that lie ahead whilst honestly addressing their strengths and weaknesses. We cannot stress the importance of this stage, since what is planned will have a profound impact on all remaining challenges.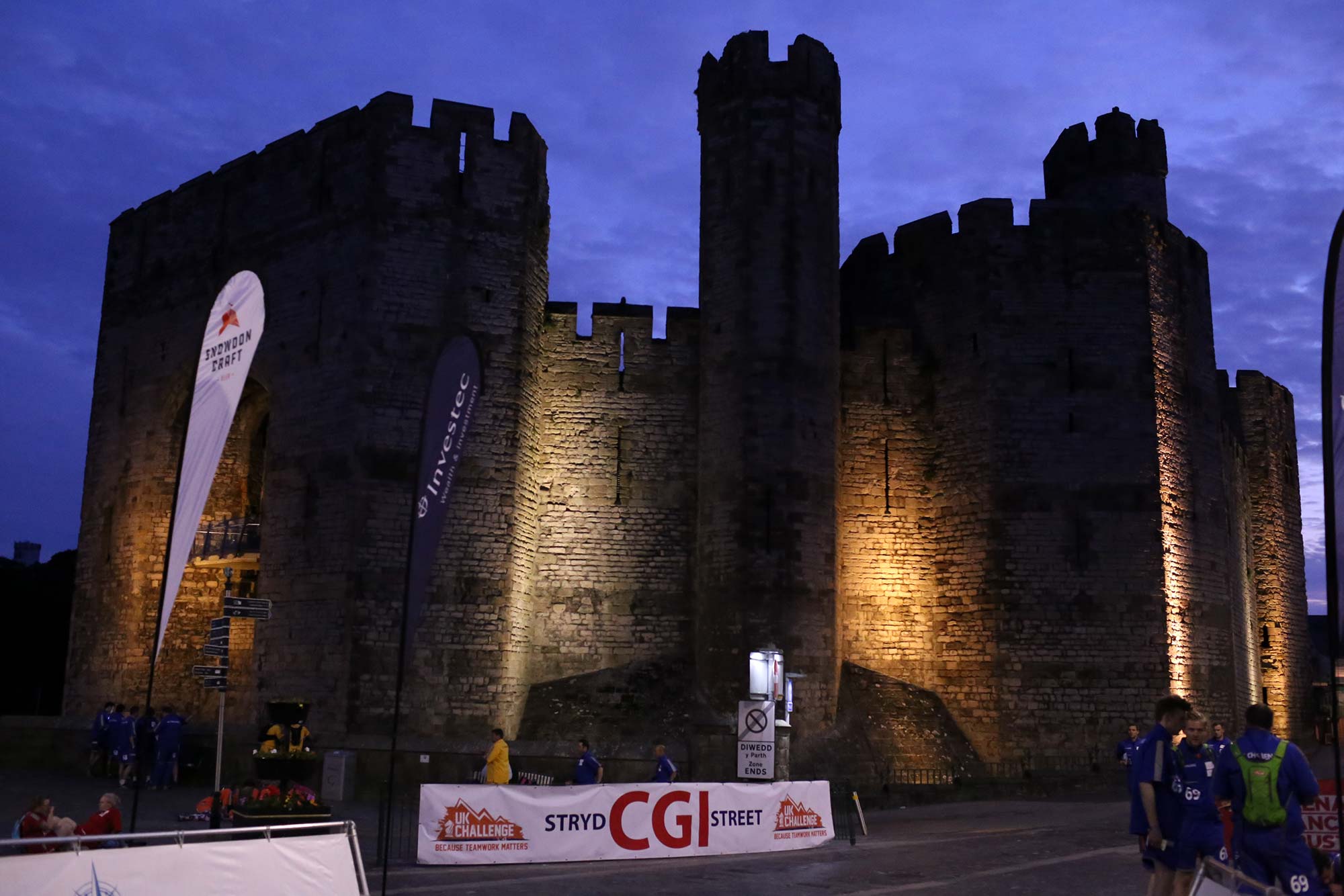 UK Challenge is about more than the physical, this stage typically tests the intelligence and motor skills of the teams at a time when perhaps some are thinking of an early night.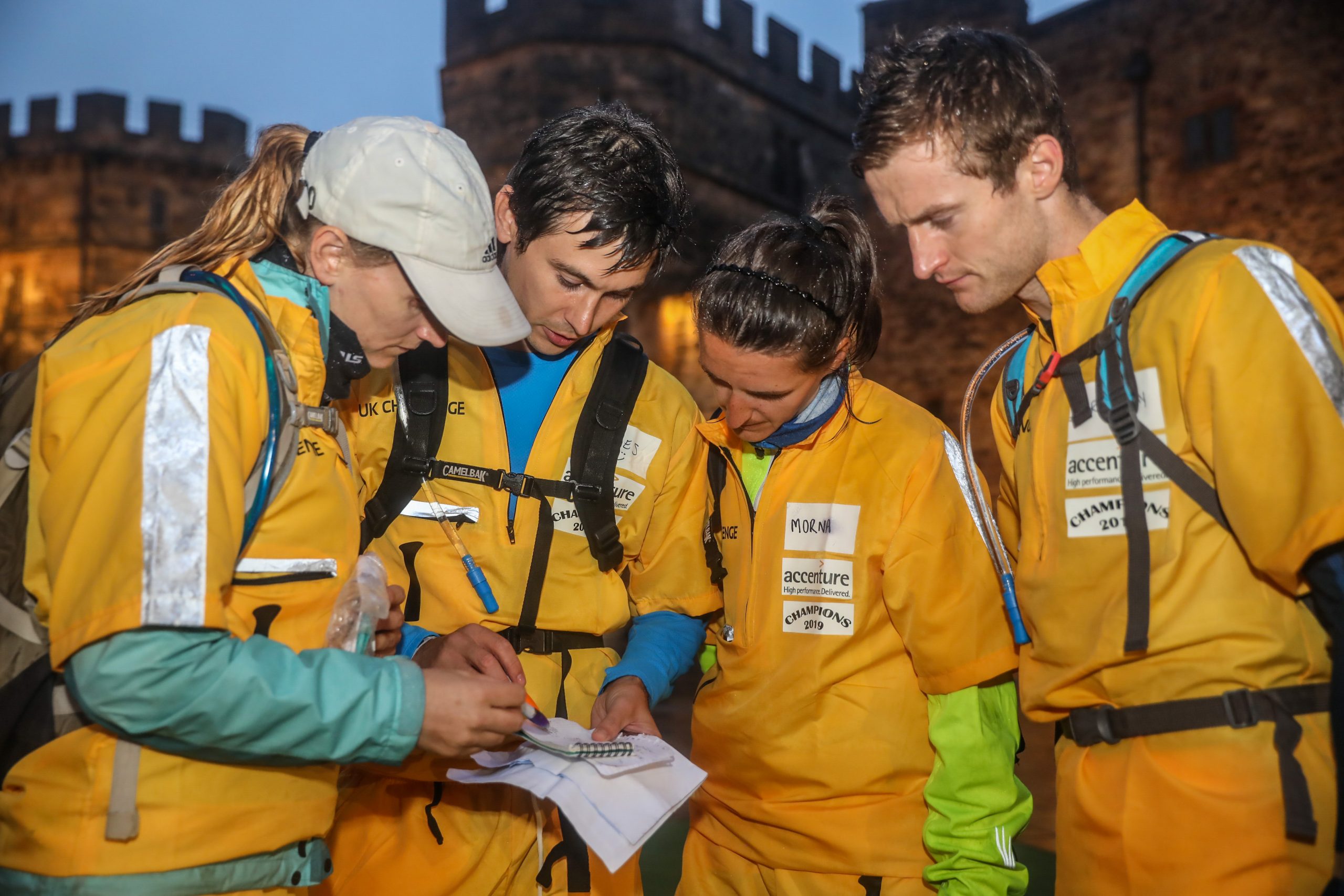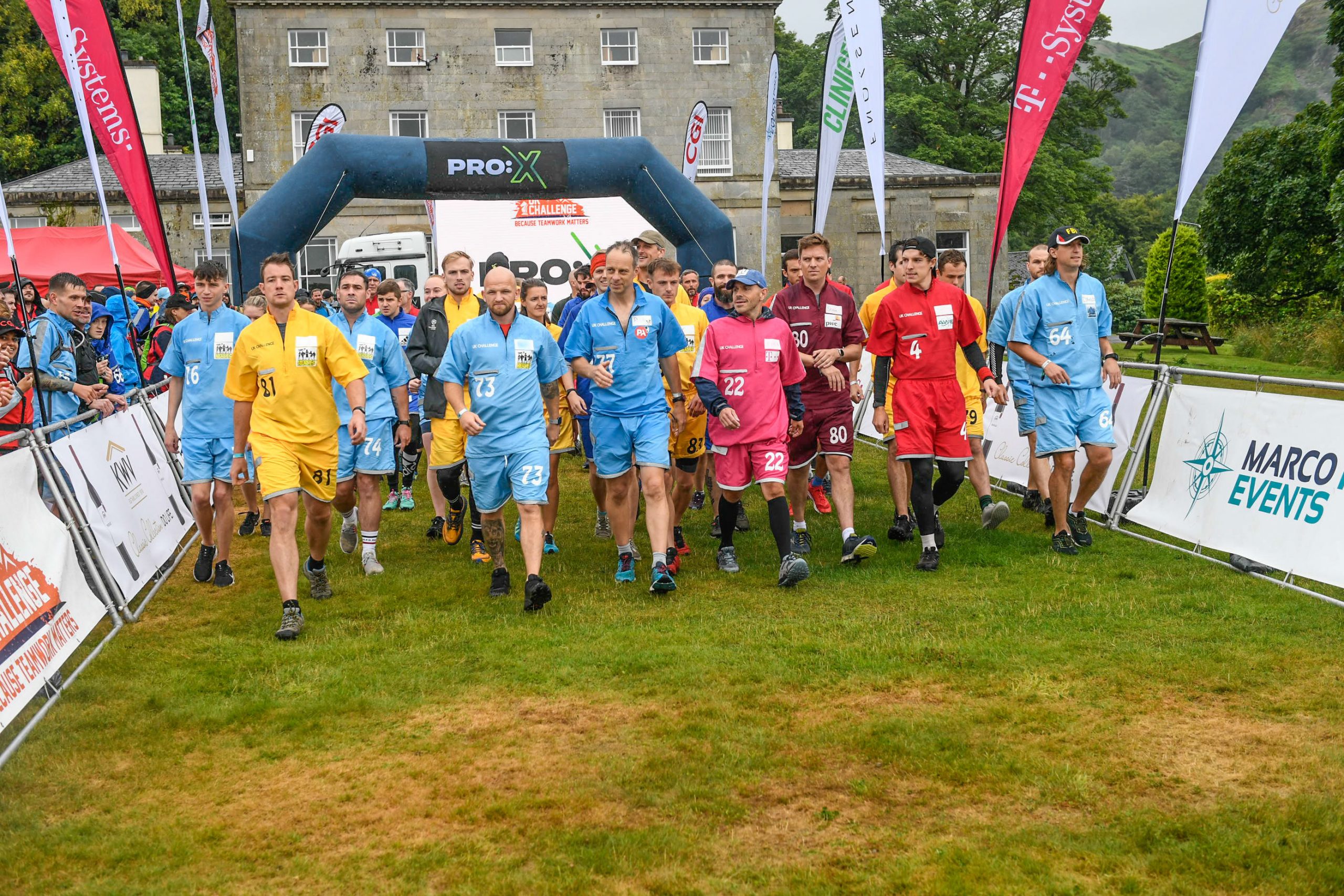 Typically this stage starts on Day 2 and the competition resumes with the sun rising. The fresh faces are gone, bonds are forming within the teams and an eager anticipation of the day fills the air as teams embark on one of the longer stages in the event.
Now clear favourites begin to emerge, rivalries (old and new) are formed and a league table is well and truly established. Which is why many believe that this is the stage where the event can be won or lost and why teams attack it head on to climb the league table and turn their position into company pride.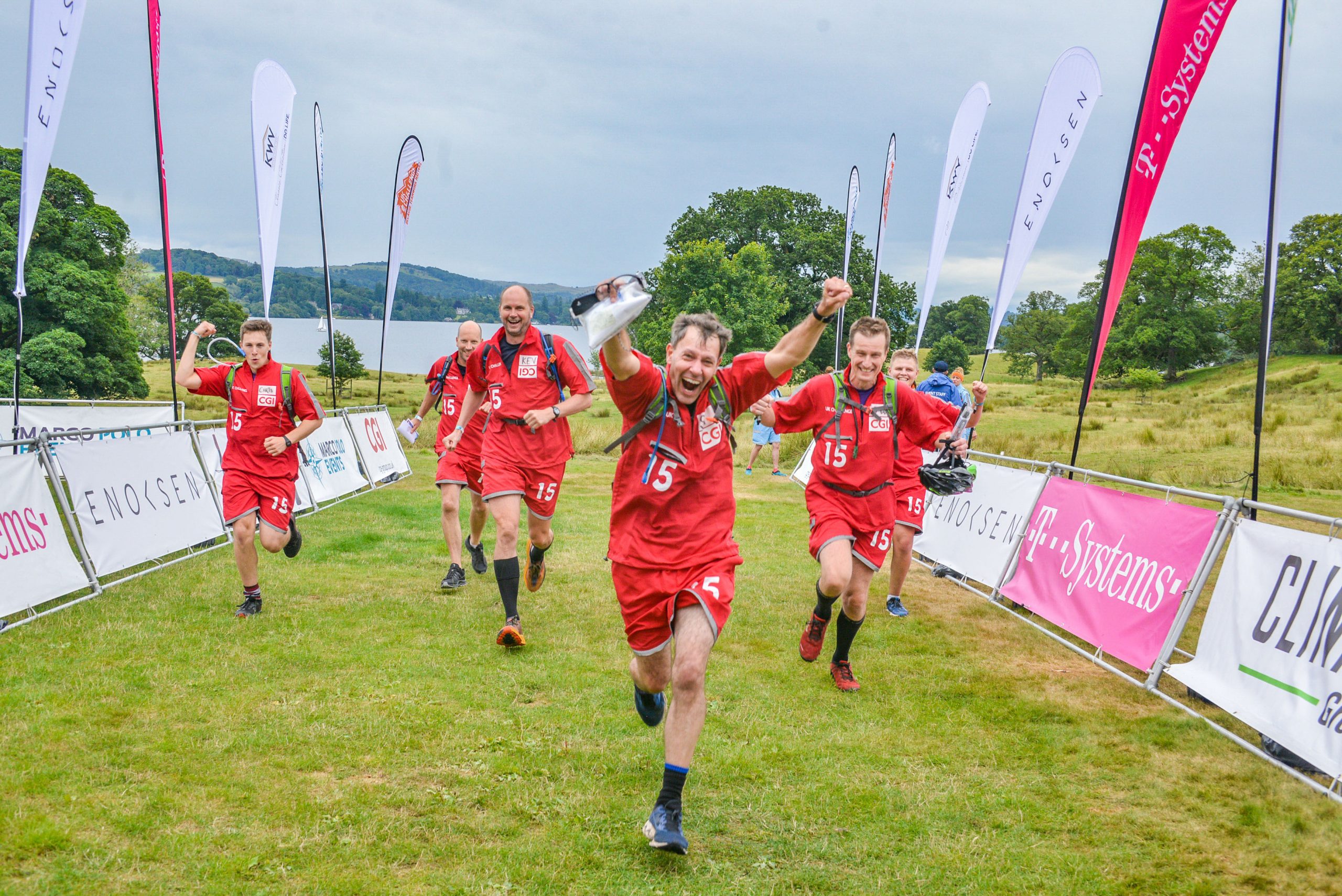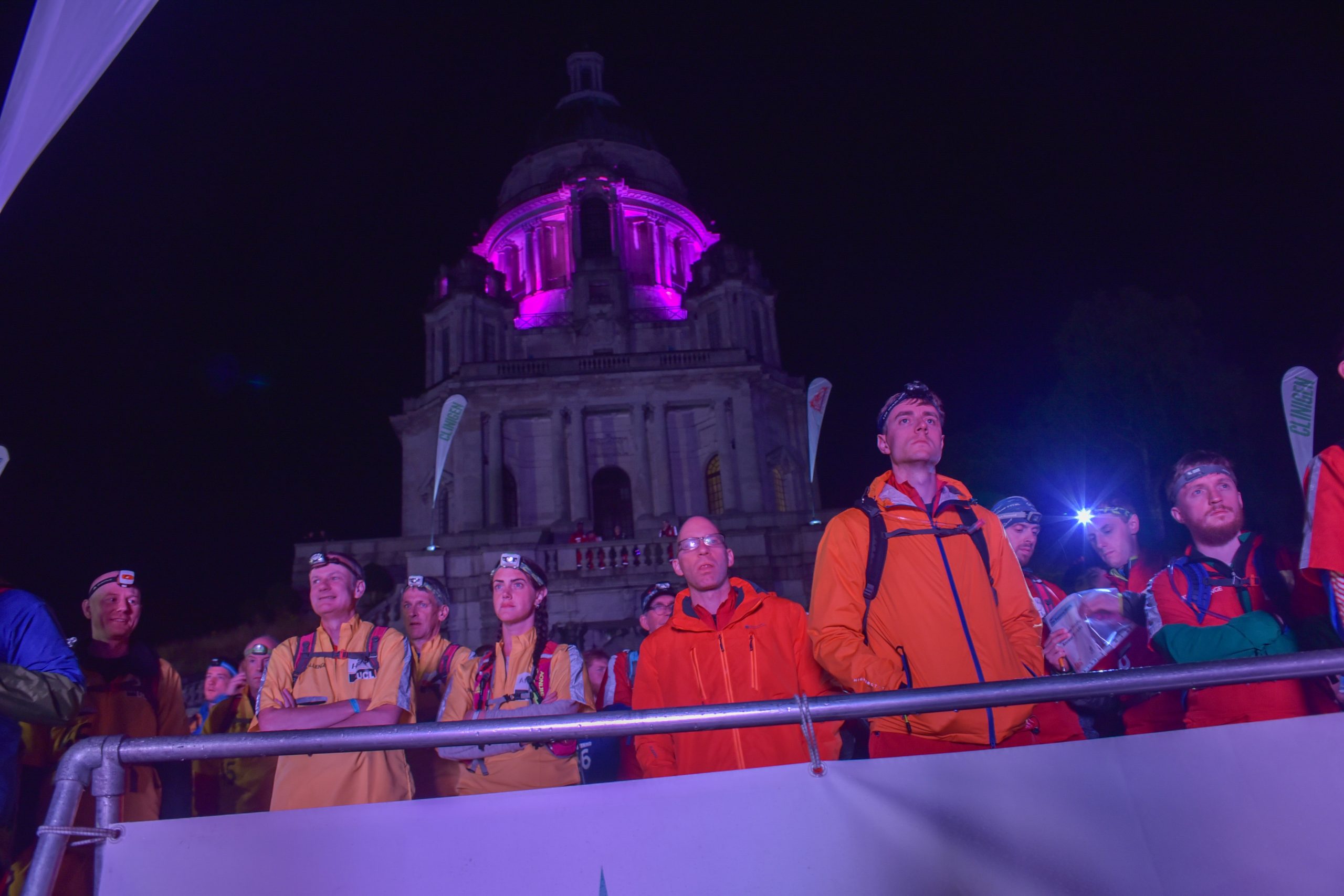 Sleep and rest is now a distant memory, but they are both happily substituted for team points. The teams that emerge successful on this stage will be the teams who have forged iron-like bonds and who possess the mental fortitude to remain calm under the mounting pressure of the competition.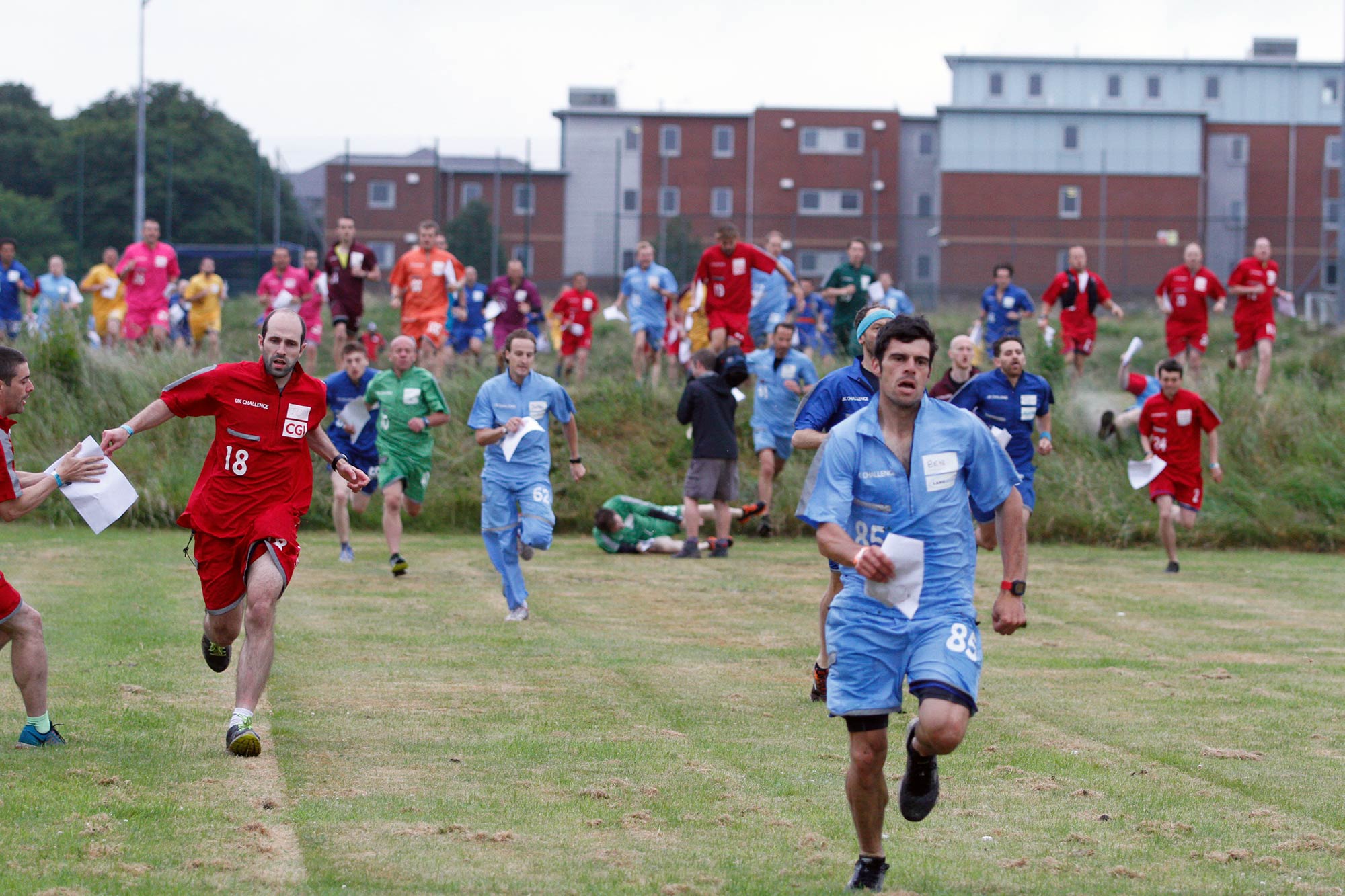 Time for your senior exec to stand up and be counted. Will they lead from the front or take a step back and be the puppet master? This could be critical for your final standing. It is often said that this stage embodies all that is UK Challenge. No other adventure-based event is as multi-skilled which is why your team must be completely adaptable and comfortable anywhere and everywhere. Whether building a raft or launching a rocket you will need to employ the brains of the team in this stage to do well!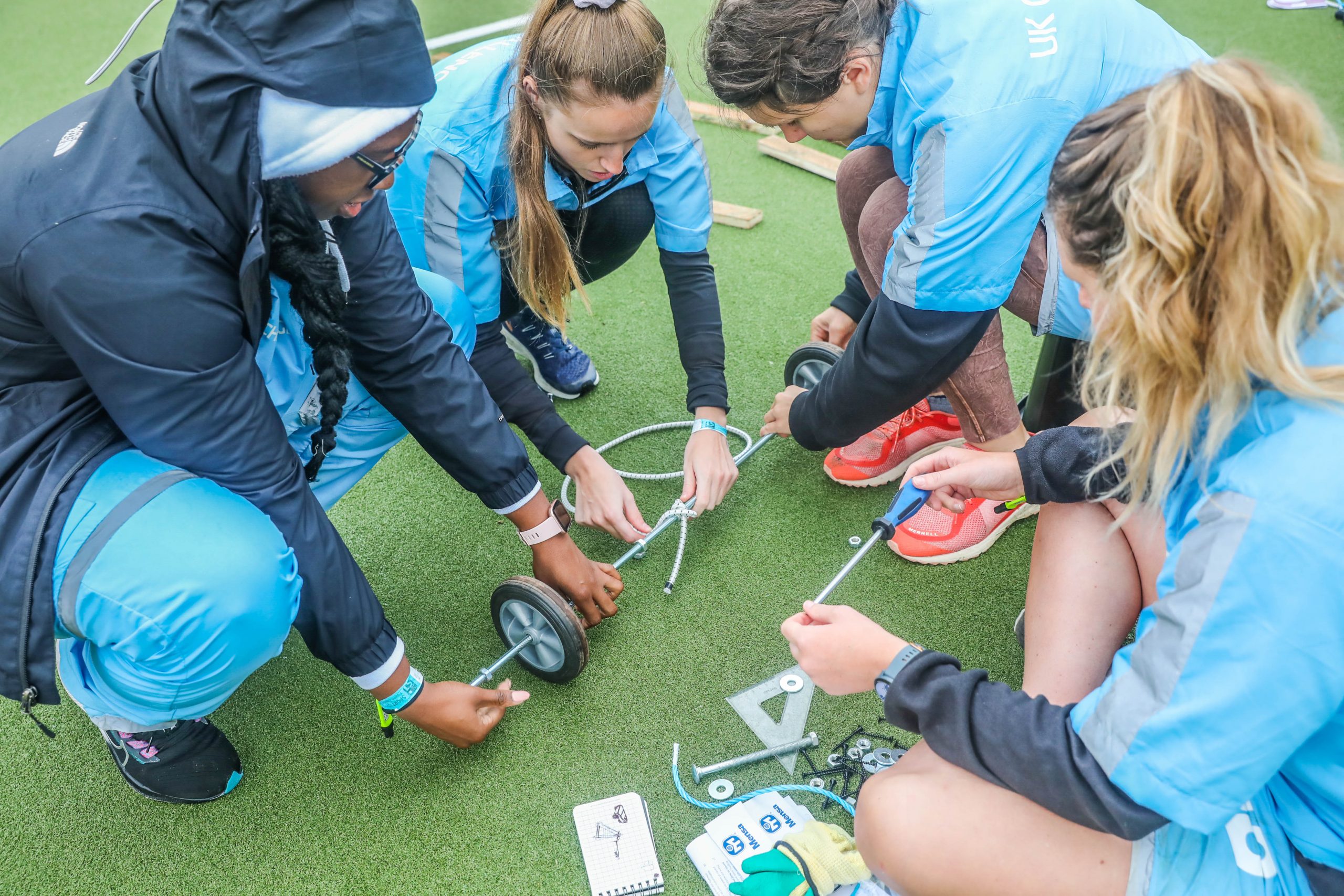 The Grand Prix is a tradition that dates back to 1990. The final and most prestigious stage, it typically involves a blend of cycling and running and is always set among the most stunning scenery as competitors find strength, speed and stamina they never knew they had. Fueled purely on adrenaline the emotion that teams experience crossing the line after many miles cannot be described.

Everything is to play for at this stage. It becomes purely tactical as huge amounts of points can be won or lost. Do teams play it safe and protect their league position or do they go for broke and start a sprint finish? Whatever is decided, it's at this point heroes emerge and legends are created.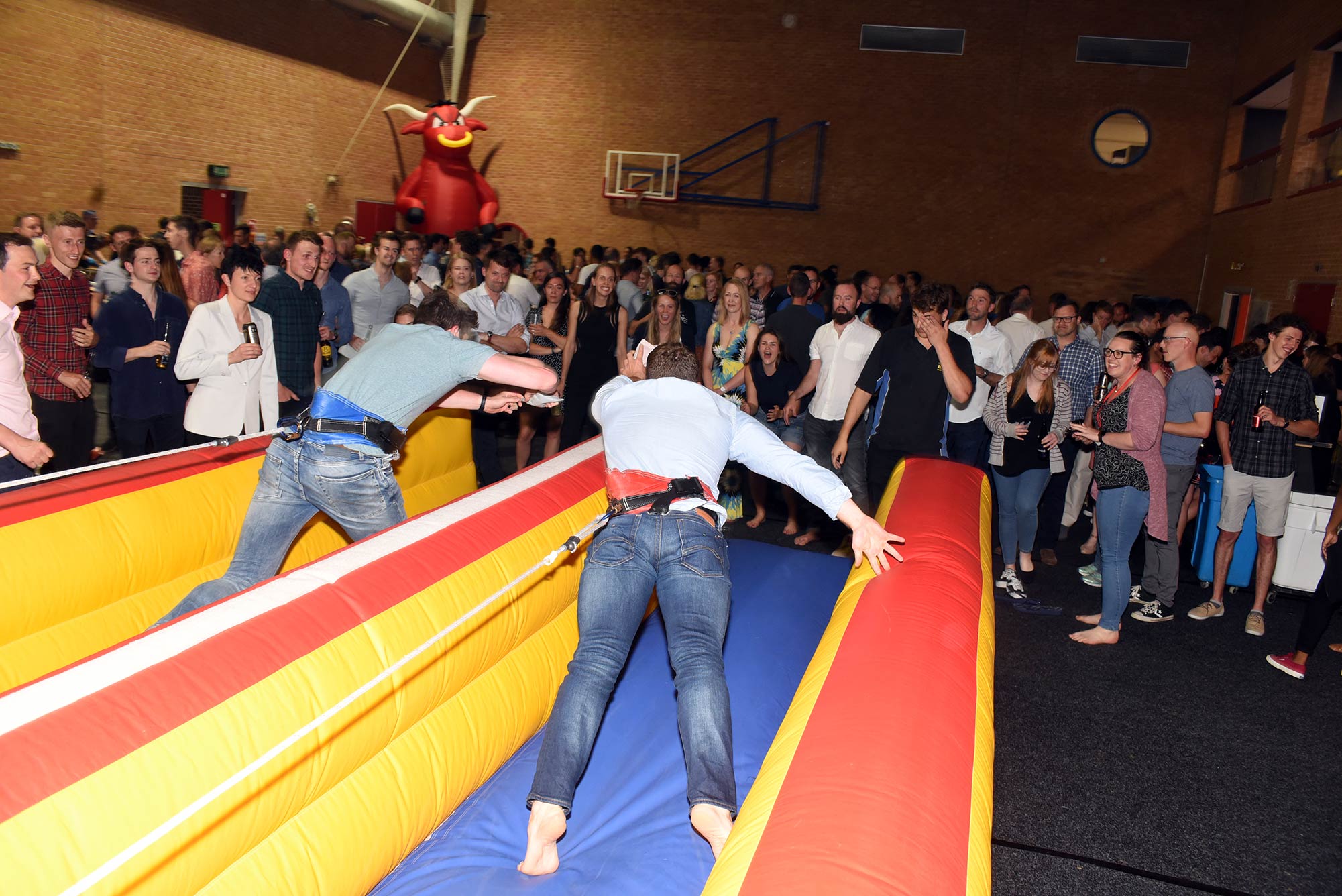 Our after parties are world renowned. Why? Because what each and every team has accomplished over the past 3 days is incredible and an endless supply of the finest food and drinks is the only way to celebrate this fact. Which is why once the ceremony starts the final results are announced, awards are presented and more champagne is poured.