Hello and welcome to the first newsletter of 2023! This year we want to let you know as much information about our events in as many different ways as we can to keep everyone 'in the loop' and since it's a new year what better time to begin a monthly newsletter?
Each month we will send you a newsletter to let you know what the team has been up to and how the events are coming along so make sure to keep an eye out each month to stay up to date!
From recces to IT work the team have been busy preparing the 2023 events already…
Our 2023 UK Challenge portal is now live!
The winter months have not stopped the team from getting things ready for our 2023 UK Challenge and that all began with the online portal. The portal has been updated and ready for all our 2023 UK Challenge teams to get started. If you have not already done so make sure to sign up to the portal now!
Team's Captain Day has been confirmed!
We are holding our Team Captain's Day on Friday 24th March in London.  Please confirm your attendance and the names of any of your team members also attending by email.
The day will be a great opportunity for you to find out more about the event and meet some of the other competitors.  There will be presentations from our Charity Partners and from previous competitors and the team from Marco Polo Events will be there to answer any of your questions.
The day will begin from 9:00am. Refreshments and lunch will be provided and the day will finish at approximately 4:00pm.  During the course of the day, you will be asked to complete some short physical challenges so a pair of trainers to change into would be advisable.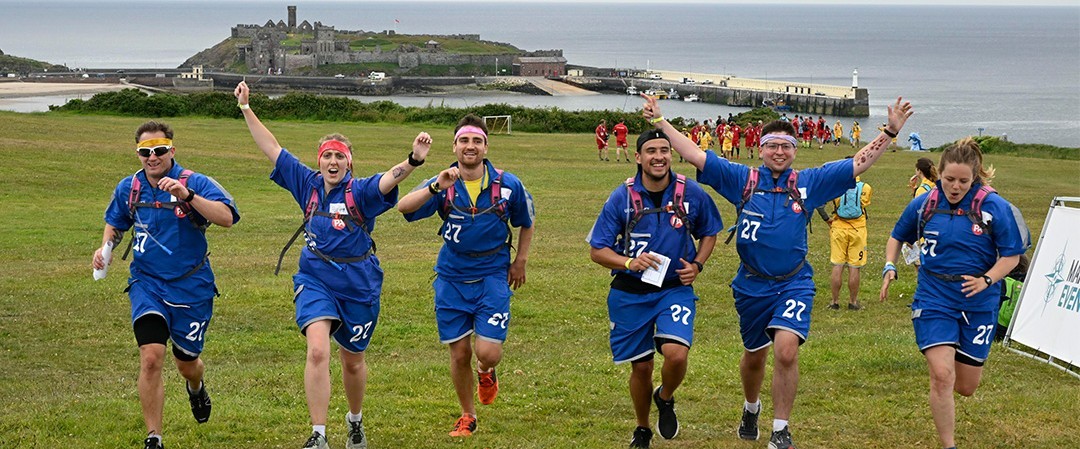 Not even rain will stop CEO Clayton from finding the perfect locations for our 2023 UK Challenge!
Last week Clayton finalised the remaining stage locations in the Peak District and we are super excited for you to see them in July!
P.S Who else is excited to enjoy these views in July
The winner for the January Calendar puzzle was Peter Foulkes.
Don't be shy, get involved and send us your answers to the calendar competition each month for a chance of winning one of our unique prizes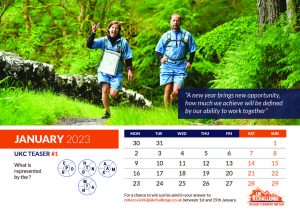 Why should we sign up for the 2023 event?
If you have further questions or would like to discuss the UK Challenge with a member of the team please fill out the contact form and we will be in touch!